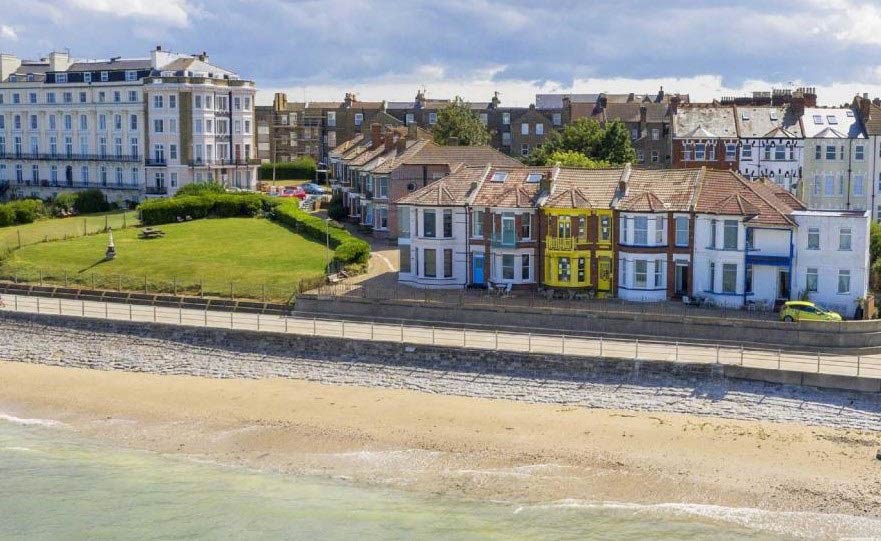 We're set to hang out the bunting and eat all the cake ahead of this long weekend to mark the Queen's Platinum Jubilee. But we thought we'd first take a look back to see what's happened to house prices in the past decade, since the Diamond Jubilee celebrations took place in 2012.
And we've found that four property hotspots in Kent, including Margate, Dover, Broadstairs and Minster-on-Sea, have all seen the average asking price for a home double in the last 10 years.
Our property expert, Tim Bannister, says: "Homeowners in Kent are some of the biggest winners, with four locations seeing the biggest 10-year price growth. For home-buyers, it's easy to see the appeal in moving to an area near the coast for less than the national average asking price.
"Bristol also emerges as a key hotspot, which may continue to attract more people who may have traditionally headed to London," he adds.
Location
Region
Average
Asking Price
April 2022
Average
Asking Price
April 2012
% change
1. Margate, Kent
South East
£308,508
£148,763
+107%
2. Brislington, Bristol
South West
£338,800
£166,192
+104%
3. Dover, Kent
South East
£261,474
£130,265
+101%
4. St. George, Bristol
South West
£293,269
£146,344
+100%
5. Broadstairs, Kent
South East
£481,465
£240,695
+100%
6. Minster-on-Sea, Kent
South East
£337,338
£169,045
+100%
7. Patchway, Bristol
South West
£304,606
£153,472
+98%
8. Pitsea, Essex
East of England
£296,350
£149,616
+98%
9. Bedminster, Bristol
South West
£369,328
£186,846
+98%
10. Houghton Regis, Bedfordshire
East of England
£298,999
£151,359
+98%
The seaside and local arts scene draw home-buyers to Margate
Margate tops our list of asking price hotspots for the Platinum Jubilee, with prices rising 107% since 2012. Yet Margate's average house price still sits almost £60,000 below the national average, which is £367,000.
Read our latest housing market forecast
As well as being on the coast and offering good transport links into London, with trains running to London's St Pancras Station in under 90 minutes, Margate has been in the spotlight for home-movers in the last decade.
Local estate agent Mark Brooks, of Miles & Barr, says: "It's no surprise to us to see Margate top the list of areas that have increased in price the most over the last ten years. Developments such as the Turner Gallery and Dreamland have brought new energy to the town, and they also have attracted tourists to Margate, which increases the local economy."
Properties for sale in Margate include impressive townhouses, as well as sensitively restored flats and homes with views over the sea.
The coastal town of Dover is another Kent town offering easy access to the seaside, and another one of our top locations where asking prices have soared.
Pretty period homes are dotted alongside rows of red brick terraces with suntrap gardens in this coastal spot.