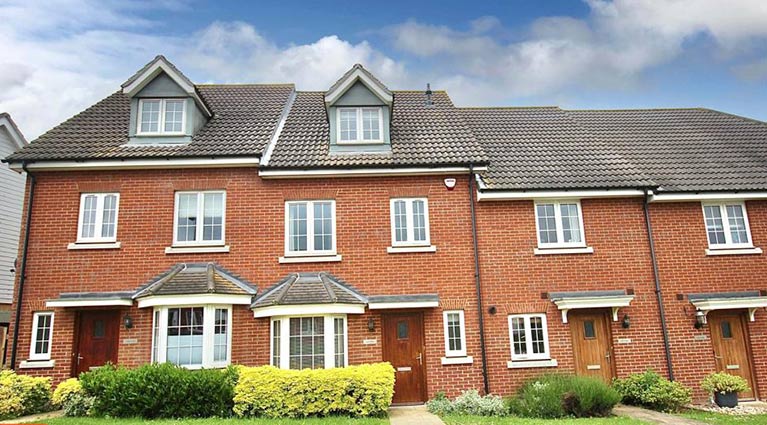 Prime Minister Boris Johnson has pledged to turn 'Generation Rent' into 'Generation Buy' as he announced a review of the mortgage market to help more people get onto the property ladder.
Currently, soaring house prices, strict mortgage lending restrictions and high deposit requirements are huge hurdles for many who want to own their first home.
During his speech in Lancashire today, the Prime Minister said the government will look into ways to provide first-time buyers with better access to low-cost finance, such as 95% mortgages, to 'unbolt the door to home ownership.'
He said: "First-time buyers are trying to hit a continually moving target. By the time they've put aside money to secure their mortgage, prices have risen and it's no longer enough.
"And of course the global rise in the cost of living is only making life harder for savers. So we want it to be easier to get a mortgage. Reporting back this Autumn [the review] will look at how we can give our nation of aspiring homeowners better access to low-deposit mortgages."
The Prime Minister said that more than half of today's renters could afford the monthly cost of a mortgage, but various constraints mean only 6% could immediately access a typical first-time buyer mortgage.
Our property expert Tim Bannister says: "If a review of the mortgage market could help with the challenge of needing such a big deposit, then it would be greatly welcomed by those who are able to demonstrate that they can afford monthly payments, but who are currently locked out of home-ownership."
Our research shows that monthly rental payments have increased by 40% compared to 10 years ago, while average monthly mortgage payments have only increased by 11%. The current average asking price of a first-time buyer home is £223,117, which is also 56% higher than a decade ago.
"The review will take time, so any solution won't help in the short-term. As the cost of living increases, more people are likely to look further afield at cheaper areas to get on the ladder," says Tim.
What does this mean if you're looking to buy now?
If you've already saved a deposit and you're getting ready to buy a property, you can find out how much you could borrow before you start searching for a home. This will help to confirm your budget.
Every lender has different ways of calculating how much they'll lend to you. It includes criteria such as your income, the size of your deposit, your regular expenditure, and your credit rating. If you're making a joint application, these factors will be considered for both of you.
You can start by getting a rough idea of how much you could borrow by using our mortgage calculator.
READ MORE: Buying a property: working out what you can afford
The header image for this article has been provided courtesy of Palmer & Partners, Stowmarket