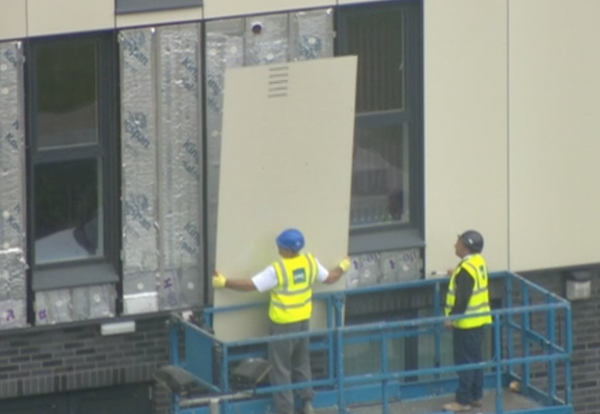 The volume house builder joined its publicly listed rivals in signing up to the Government's pledge to pay for all fire safety remediation work needed on its buildings of over 11m.
Around £200m has already been spent on recladding projects, most notably on its large Citiscape scheme in Croydon.
Barratt chief executive David Thomas said a further £350-£400m would need to be spent meeting the cost of remediating developments and buildings under review.
On top of this Barratt also estimates that it would pay-out £400m over the next 10 years on the Government's Residential Property Developer Tax to help fund remediation of buildings built or refurbished by other organisations.
Five of the big stock market listed house builders have now quantified the cost of repairing their own buildings, together requiring a total post-Grenfell spend of nearly £1.3bn.
Cost of Building Safety pledge
Barratt
£600m
Taylor Wimpey
£245m
Redrow
£200m
Crest Nicholson
£168m
Persimmon
£75m
Total
£1.3bn